---
FIMIC's adventure started 56 years ago, when we entered the field of recycling through the manufacture of guillotines for the cutting of industrial waste bales and rolls. Then, in 1996, we decided to improve the filtration method available at the time, which was fully done by hand, with the first FIMIC backflush entering into service the following year. Finally, one year later, the "scraping" system came into fruition.
Today we showcase a long-term experience in the mechanical field, expanded through the years also in the plastics and paper industries. Staff and turnover are ever-growing, and 95% of each of our products is designed, manufactured and assembled internally, in our facilities: this is FIMIC.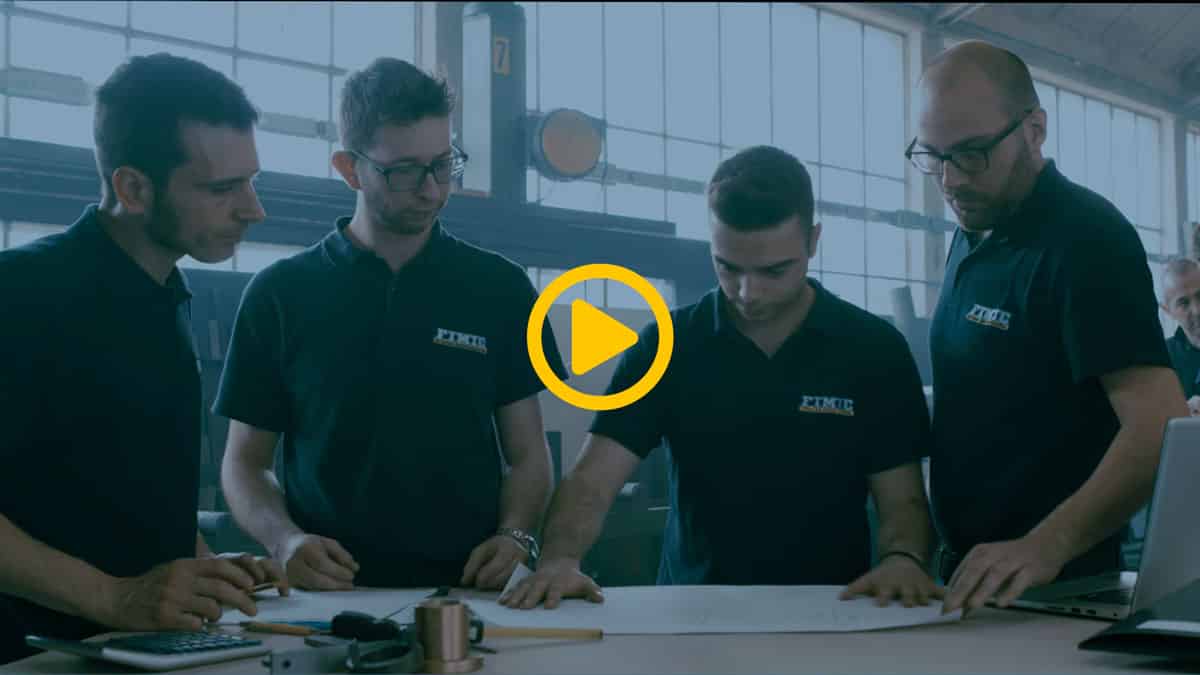 MISSION
We believe in the future and in new generations, who will have to carry on and improve our legacy, compensating experience with hunger for conquest. Because of this, FIMIC treasures the tradition, skill and knowledge that brought it to its current place in the industry, all the while remaining fresh and future-oriented.
We endorse the necessity to increase products recyclability and reduce pollution, and we're firmly convinced that environmental sustainability is the key to progress. FIMIC's objective is exactly to offer the means to achieve an increasingly efficient recycling of materials.
Values
USER-FRIENDLINESS
We never liked overly complicated things! The key to an effective design is simplicity, and ease of use. That's why we made it our mission to design technologies able to reduce time and resources spent on a task, just like our flagship screen changers.
INEXPENSIVENESS
Oftentimes, maintenance costs make up the most critical part of your recurrent expenses: that is why, here at FIMIC, we think that the cost of spare parts should barely figure on your balance sheets, thanks to the superior quality of our technologies and their flexibility.
TEAMWORK
The greatest goals are those reached together: FIMIC is first of all a group of people working in tune and with passion. The aspects that mostly define us are our deep team spirit and our firm belief in continuously pushing forward, towards innovation through generational change.
CUSTOMER SUPPORT
FIMIC stands by your side during the installation process of our products, and doesn't leave you afterwards. With the continuous evolution of materials and employed techniques, along with the constant research on cutting-edge technology, it is mandatory for us to guarantee our constant support when the need arises.
---