PLASTIC-CUTTING GUILLOTINES
GUILLOTINES
When FIMIC was born, our main line of production was the manufacturing of guillotines for the cutting of bales and rolls of industrial waste, and they still retain their place as our flagship products thanks to our state-of-the-art production method, which sets them apart for the rest of the market.
FIMIC guillotines can fit to each and any cutting scenario, covering every area of the recycling process of materials such as plastics, rubber and paper. FIMIC also offers the possibility of fully customizing its guillotines to fit every need concerning layout, safety and output.
Our designing team works hard on every single guillotine with the caring hands of expert craftsmen, treating them like their own works of art.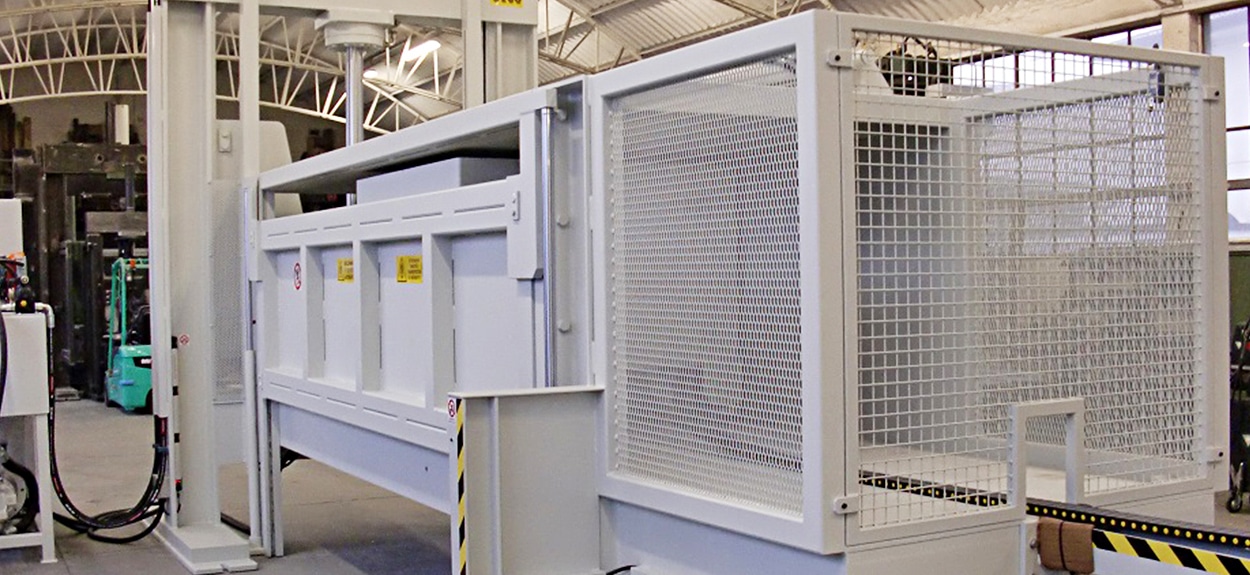 ---
In a word? Unbreakable! FIMIC guillotines are built with the unmatched Italian expertise and craftmanship, and thus they guarantee peerless resistance, lifetime and soundness. They require no maintenance, and deliver a flawless result even after 25 years of use.
Two different lines of guillotines are available for our customers, focused on different kinds of materials and cuts.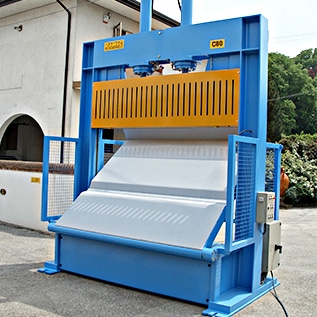 PERFECTLY TAILORED
Almost entirely customizable by the customer, every guillotine we make is a unique piece, carefully tailored to its required task, to achieve just the perfect result.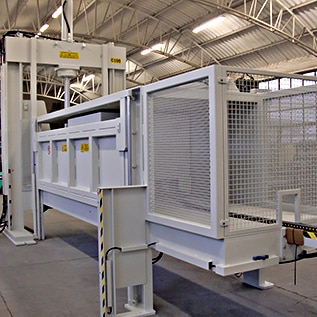 UNBREAKABLE
Those who choose our guillotines know for a fact that 25 years later they'll still work like the day they were bought. Such a feat is achieved through flawless design and manufacture.
STATE OF THE ART
FIMIC guillotines are recognizable at first glance, since they're manufactured with the state of the art craftsmanship that is the trademark of Made in Italy: that's the greatest form of quality assurance we provide.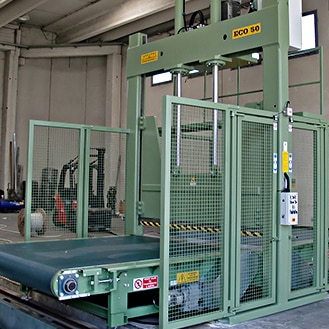 CUTTING EDGE
With a cutting power reaching up to 120 tons, FIMIC Guillotines can truly cut anything: from paper and plastics to industrial waste rolls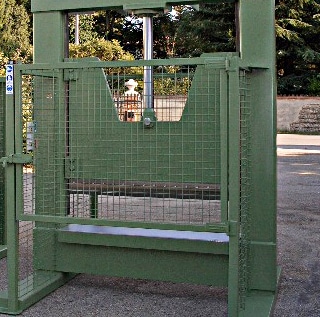 ---
Cutting power
Cutting dimension
C 60
60 ton
1.600 x 1.200 mm
1.600 x 1.600 mm
2.000 x 1.200 mm
C 100
100 ton
1.600 x 1.200 mm
2.000 x 1.200 mm
2.600 x 1.200 mm
1.600 x 1.600 mm
2.000 x 1.600 mm
C 120
120 ton
2.000 x 1200 mm
2.600 x 1.200 mm
ECO 30
30 ton
1.200 x 1.200 mm
1.600 x 1.200 mm
1.600 x 1.600 mm
2.000 x 1.200 mm
2.000 x 1.600 mm
ECO 60
60 ton
2.000 x 1.200 mm
2.000 x 1.600 mm
2.600 x 1.200 mm
2.600 x 1.600 mm
---
Accessories: conveyor belts, folding tables, pushers or extra standards are purposefully designed for customers according to their needs.
---
C SERIES
Our sturdiest and most powerful guillotine.
The various models range form a 60 metric tons cutting power up to 120 metric tons, depending on the input material.
C series guillotines are usually built with a cutting surface of (height) 1200 mm x (width) 2000 mm.
ECO SERIES
Our best seller, and our spearhead, able to truly cut anything it is presented with!
ECO series cutting power ranges from 30 to 60 metric tons, making it suitable to any material, plastic or otherwise.