THE FILTER WHICH ANNOUNCED FIMIC'S TECHNOLOGY TO THE RECYCLING SECTOR
---
Improved by the option of working in backflush as well.
RAS+REF is a filter which allows you to work with two different systems: either by scraping or with backflush, thus offering an extra option to anyone who wants to treat materials with mesh screens.
REF is, therefore, an additional accessory, ideal for working with a screen with excellent end results
---
---
BREAKER 45 MM
The main support for melt pressure and filter support.
SPECIAL BREAKER 8MM
To increase the filtration area for fine filtration.
FIRST LASER OR PUNCHED SCREEN
Laser: possible filtration 80 / 100 / 120 / 150 / 200 / 250 or 300 micron
Punched: possible filtration 400 / 500 / 600 / 800 / 1000 / 1500 / 2000 micron
FIMIC SCRAPER/b>
The heart of the FIMIC melt filter!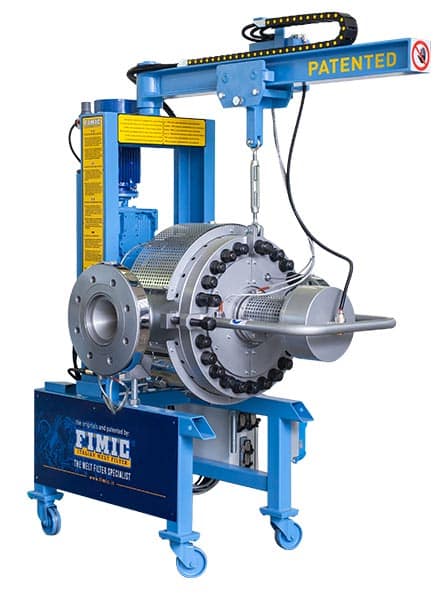 TWO FILTERS IN ONE TO DEAL WITH ANY TYPE OF CONTAMINATION!
---
The same melt filter used for scraping can also be used for backflush filtering when needed. Just replace the three scraper components and select the correct system from the touchscreen. It will be like having two filters in one: REF is perfect for processing post-industrial waste, thus guaranteeing mesh filtration, but also the possibility of using all the advanced technology and incomparable features of the RAS filter which allows you to process any type of material.



FILTER SIZE
Ø325mm - 779cm²
Ø400mm - 1206cm²
Ø500mm - 1912cm²
Ø600mm - 2776cm²
Ø700mm - 3796cm²
LASER SCREEN
micron: from 80 to 300
mesh: from 180 to 50
PUNCHED SCREEN
micron: from 400 to 2000
mesh: from 40 to 10
MESH SCREEN
Backflush:
micron: from 80 to 2000
mesh: from 180 to 10
FILTERED MATERIALS
PP / LDPE / LLDPE / HDPE / PS / EPS / XPS / ABS / PVB
OUTSTANDING QUALITY
The backflush allows you to filter post-industrial material with outstanding filtration quality.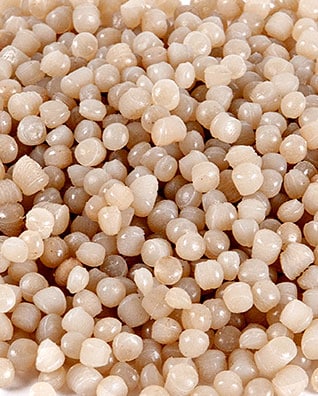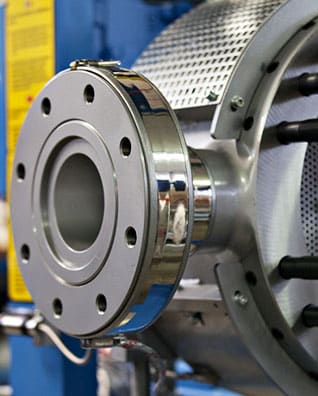 FLEXIBILITY
The addition of REF technology to the RAS filter makes the machine highly flexible, so it can work with any type of contamination, even the smallest!
TWO IN ONE
If you need to work in backflush, the same filter is pre-configured to be used simply and instantly.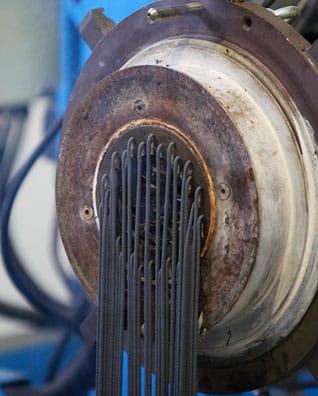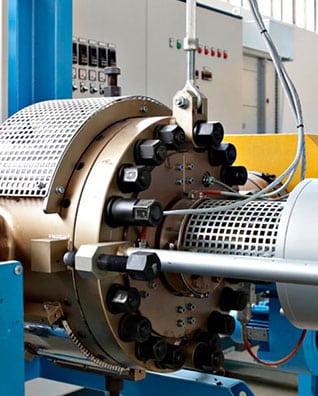 COST OPTIMISATION
Adapting the RAS and REF filter means guaranteed optimisation of costs without having to make major investments in purchasing another machine.
THE FILTRATION SPECIALISTS
---
Our melt filters adapt to any system, whether new or existing.
We study the most suitable model to meet any filtration requirement, based on the level of contamination, type of plastic material processed and the hourly production goals.
Contact us and tell us what you need: we will work out the best solution for you.