TEN
THE INNOVATION

OF THE FIRST AUTOMATIC SCREEN CHANGER
We took our screen changers to the next level!
The TEN melt filter allows continuous wire mesh filtering, eliminating material build-ups and reduction of output with the additional option of adjusting the mesh output.
Those who choose TEN are looking for a brand new ally in the world of mesh filtering to guarantee regularity and quality of industrial waste alongside the chance to avoid constant human supervision making daily work simpler.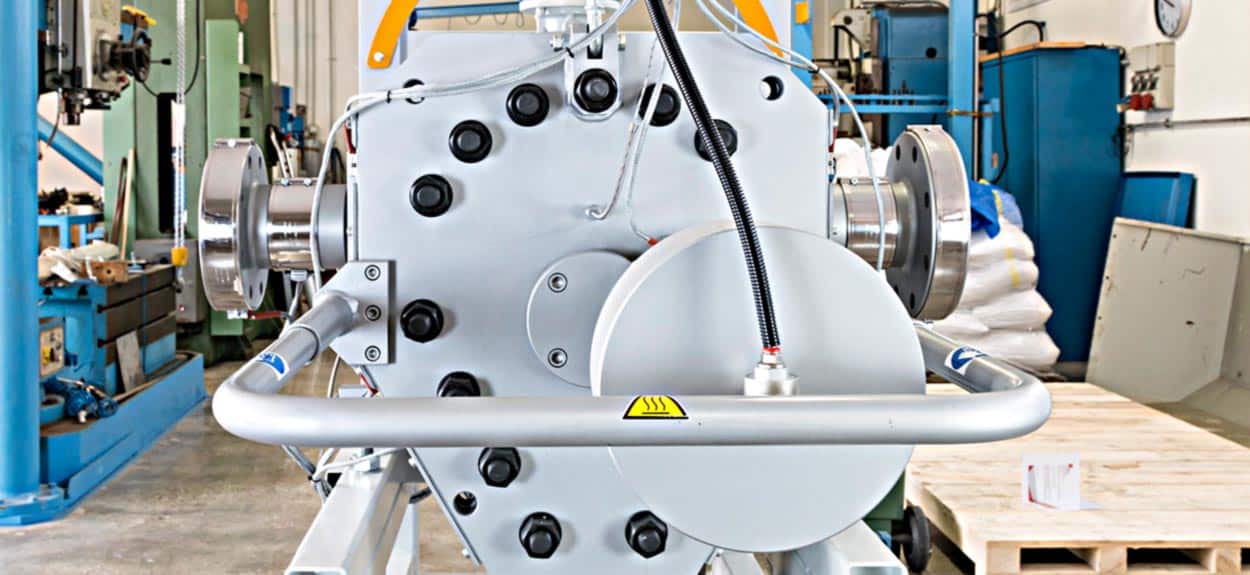 ---
TEN is FIMIC's automatic screen changer capable of blocking even the smallest contamination particles thanks to its mesh, whose resistance allows to adapt the temperature according to the requirements and the material to be processed. The adjustable opening on the mesh output is a further guarantee of the quality of the end product.
A small scraper close to the mesh harvests most waste and prevents it from breaking when it is changed. Its 1.590 cm2 filtering surface has a low load pressure; it therefore excludes any danger of degradation. It is also possible to adjust the mesh changing speed, setting a target pressure at which it will be automatically switched, to fit all the workflow to the material to be filtered. Furthermore, when changed the mesh is held by the material pressure itself and doesn't needany other auxiliary systems.
The mesh proper is available in varying filtration levels, starting from 60 micron / 170 mesh. TEN can also be adapted to finer filtration levels equipping custom made meshes.
Quick opening is also always guaranteed. There's no need for dedicated tools or skills, for FIMIC provides a pneumatic screwdriver at the time of purchase
.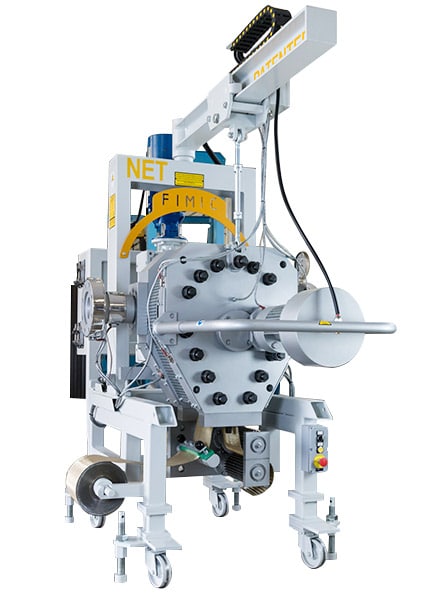 TRADITION
TEN is where filter tradition meets FIMIC innovation, which pushes us to constantly improve our products to consistently attain the best possible result.
NO STRESS
Avoiding flow interruption puts less stress on the melt and keeps its temperature constant and adequate to its type. The mesh itself will work in whatever condition necessary for the material.
SAFETY
TEN is the answer to those who asked for maximum quality of mesh filtration while being safe in the knowledge of having a solid, state of the art machine capable of eliminating material build-ups.
RESULT
All of our screen changers are designed with efficiency in mind and TEN is no exception! By eliminating accumulation pistons it excludes the potential presence of gas in the end product.